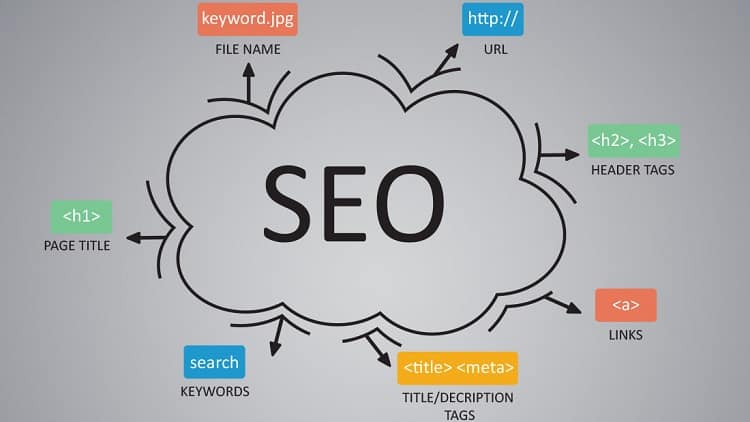 If you're a startup founder, you know that while you can be doing everything right when it comes to your product's quality, it will never be enough if you aren't being 'seen' online. That is exactly the reason why online visibility is one of the main pillars that you need to focus on and invest in if you want your startup to thrive.
Search Engine Optimization (SEO) is one of the powerful tools of digital marketing and in fact, holds the key to your online existence. If you want to learn more about how you can use it to boost your business, then you have come to the right place.
Below, you will find 8 simple SEO skills that you can use to give your content and your startup a fighting chance.
1. Understand How To Do Keyword Research
When customers go online to search for a certain product, they use a specific combination of keywords to narrow down the search results and find what they need. Through market research, you can identify the unique keywords that your target customers use to search for businesses similar to yours.
You can then use these keywords through your website pages to ensure that that search engine will dub your website relevant and grant you a spot at the top of the result pages. The next time an interested customer goes online, they will be more likely to choose the top results, which means more visibility for your startup.
Consequently, this will drive up your potential sales and finally your profits. However, the key here is to have your marketing team dig deep beyond the basic keywords until they find the right ones.
2. Know How To Create High-Quality Content
Customers appreciate meaningful content. No one likes to waste their time going through a website that doesn't offer anything beyond a list of products. While this might work for big established companies that have other outlets for customer engagement, it's not the same case with startups like yours.
Having a website is an invaluable opportunity to attract both existing and new customers if you use the space to share interesting topics that they'd want to read.
It's a given that the main purpose of your website is to sell your product, but there's no need to make it that obvious. If you're in the beauty industry, you can provide your customers with daily beauty tips and hacks. Gaining your customers' trust is the only way your website will gain traction and be boosted to the top of the search pages.
3. Be Able To Build Partnerships
As a new startup, and especially if you don't have the relevant experience, you can feel quite lost when it comes to enhancing your online presence. Your best bet is to find other more experienced companies that can help make your marketing efforts more cost-effective.
You need a trusted partner to link your page with powerful blogs and authority websites. You will basically be handing over the hassle of researching and connecting with those niche websites, to people who know what they are doing.
In addition, it's a great way to allocate your limited budget towards a foolproof method that is guaranteed to give results.
4. Know How To Make Some Noise on Social Media
When used right, social media can play an integral role in determining your online presence. Follow your target audience and find out what they are responding to on their social media platforms. If your target audience is mainly teens who are obsessed with creating Tik Tok videos, be nimble, and find ways to meet them there.
Let your marketing specialists redirect their focus and create content that your teen audience will find compelling enough to look up your brand and eventually turn into avid customers.
5. Be Able To Create A Mobile-First Experience
Many people nowadays prefer to use their mobile phones for internet browsing and online shopping. In order to make sure you are not missing out on such customers; you need to make your website mobile-friendly. This will encourage more customers to share your website on-the-go and improve your SEO.
6. Know How To Steal Your Competitors' Moves
Take a look at your successful competitors' websites and try to figure out their secret sauce. What kind of content they are creating, their SEO strategies, and who they work with can all give you an idea of what your next move should be.
At the least, you will come up with an actionable item or two that can improve your SEO and make your website more seen.
Remember, it's important to understand that there's a thin line between being inspired and copying. Try to stick with the former to avoid being the subject of bad propaganda or worse yet, a lawsuit.
7. Be Able To Create Interactive Content
Video marketing is a popular tool that most customers usually gravitate towards. If your product is a functional tool, what better way to market it than showing it in action in a YouTube video. People don't want to read about how your tool is so easy to use, they want to see it with their own eyes. By creating meaningful video content, you can improve your page's ranking on YouTube, and consequently, Google-which is one of the biggest search engines. 
8. Understand How To Develop Your Online Reputation
Not only will capturing your customers' reviews help you improve your product and quality of service, but it's also one of the simplest ways to improve your online visibility. Most people like to read product reviews before they finalize their online purchases.
By having your customers reviewing your product on the most popular review sites like Yelp and TripAdvisor, you will be making way for them to take the lead and improve your visibility organically.
Over To You
Maximizing your startup's online visibility can seem tricky at first. However, when you learn the rules of the game, you will be able to create a customized plan that fits your needs.
Use the above tips to put you on the right path and inspire you to look for more elaborate ways to further improve your visibility.
Be patient and keep in mind that building a brand that lasts will not come easy. 
Original article here.