Estrategia de Comunicación
La comunicación es uno de los pilares fundamentales del marketing operativo.
Communication is part of operational marketing, that is, of the famous 4ps of marketing, which have increased with the advancement of the discipline and new technologies. It is very important to have a communication strategy adapted to our company, products or services, the objectives we want to achieve and, above all, to the profile of our recipient.
At Doquijotech, we carry out various online and offline communication strategies to achieve the objectives throughout the entire process, such as: Create, maintain or improve the brand image, locate new potential customers, attract the public or maintain the loyalty of buyers.
We study your audience to focus efforts on their most used channels and help you create valuable content that really interests your customers.
Below you can see a proposal of the communication channels used by YVES ROCHER, which has physical stores and Spotify, which is mostly online communication.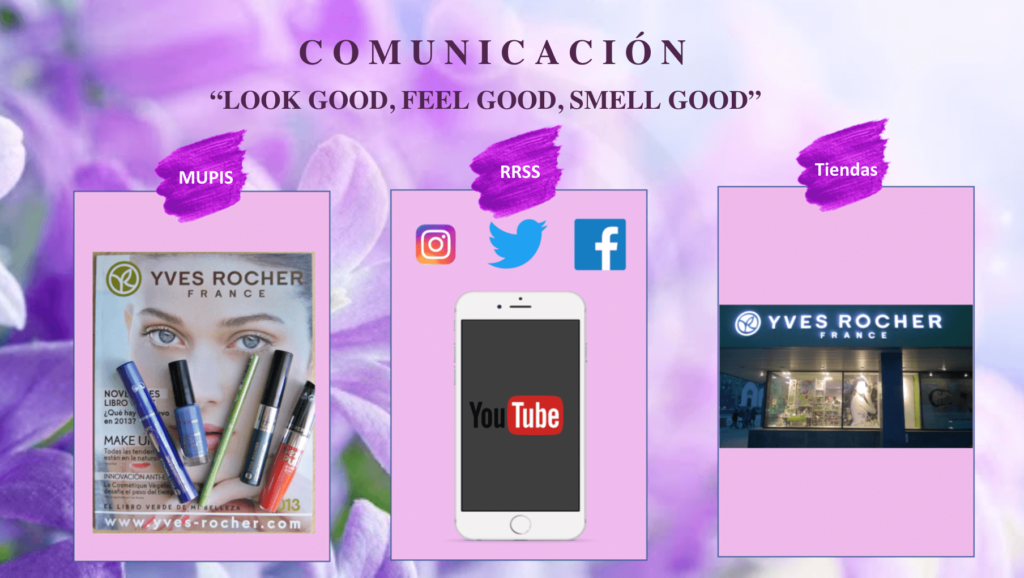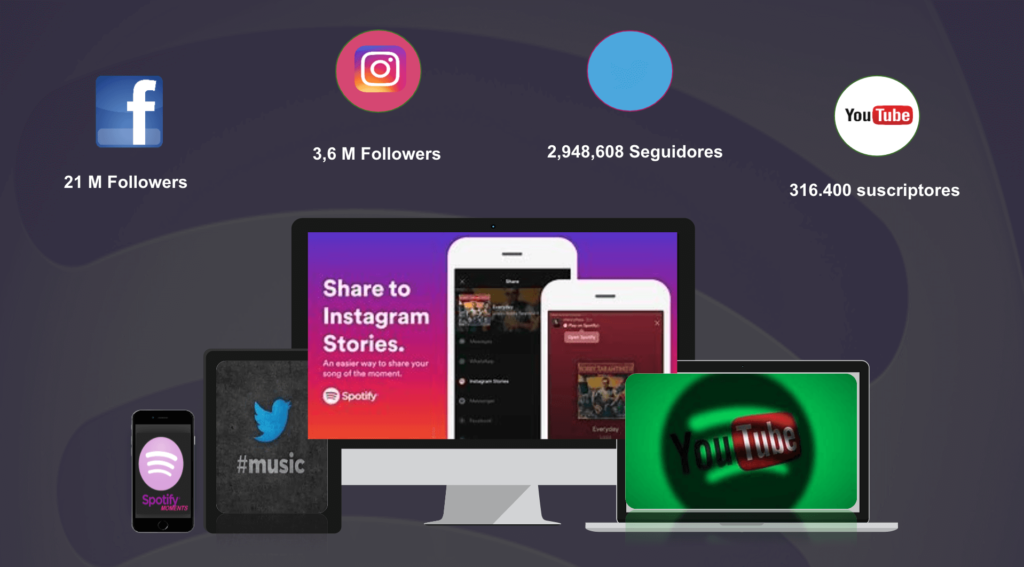 Each company, depending on several factors, uses some means and a style of communication. Today online communication through social networks and the website itself is essential, otherwise we practically do not exist.
Even so, we cannot forget about offline communication, especially if we have a physical store or if it is a service that, due to its nature, requires us to be in a specific place.
The initial communication in entrepreneurship has several objectives: to make ourselves known, create a brand image, get clients and we cannot forget about the acquisition of data from our consumers.
We carry out chatbots, email marketing campaigns, creation and orientation of social networks, data collection, loyalty and customer satisfaction forms.
Below you can see some examples of different companies in the textile sector.
We also take care of offline communication with the design of brochures, advertising at the point of sale, such as shop windows and press releases, among others.