Plan Económico y financiero
Es de vital importancia analizar la viabilidad económica de tu proyecto.
As entrepreneurs, we must analyze the economic viability of our project or the new product or service that we are going to market. It is an arduous task since, normally, they are new economic and financial notions for most entrepreneurs.
At DonQuijotech we carry out the Economic and Financial Plan, which is essential for any business plan and to request any type of financing. Sales forecast, three years and in three scenarios, optimistic, realistic and pessimistic, deadlock, in units and in dollars or euros, commercial margin, return on investment, that is, how long will it take, or will our investors, recover the initial investment and start generating profits.
Below you can see an example of the financial data for a new product launch by YVES ROCHER, a perfumery and cosmetics company. We see the sales forecast in three years and in three scenarios and the global figures of the company.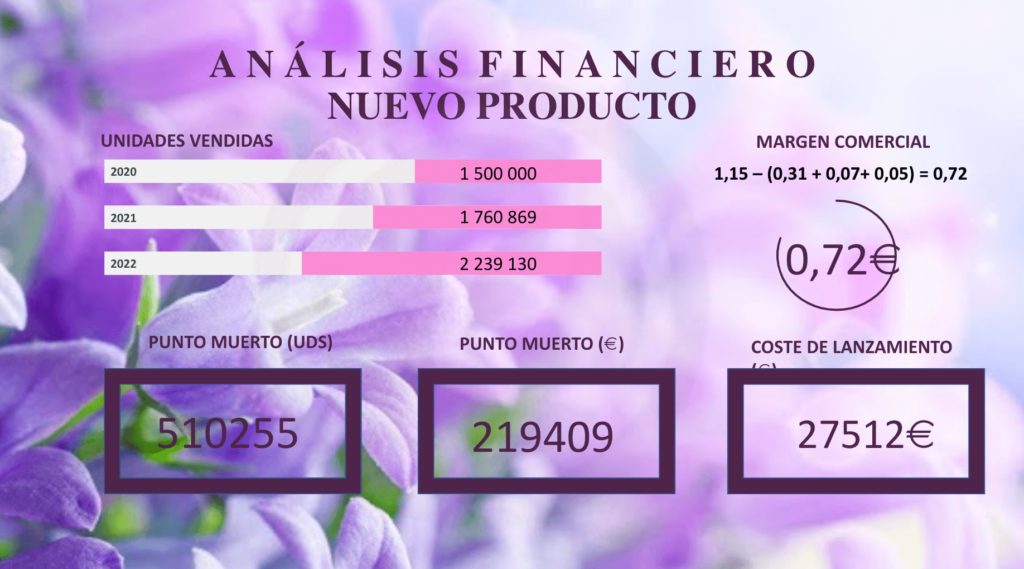 Also, we take care of making the Balance Sheet, Losses and Profits that are part of the mandatory annual books for any type of company. Likewise with the financial ratios that allow us to know the profitability and liquidity, among others, of our business. These, likewise, are necessary when requesting financing.
We will make you a template with the initial data so that you only have to update them in consecutive periods and always have your financial data up to date.
Here you can see the example of this data from a new company. You will have them in presentation format and Excel format so you can modify them. without discrepancy in the accounts.